Shopping Cart
Your Cart is Empty
Thank you for your business!
You should be receiving an order confirmation from Paypal shortly.
Exit Shopping Cart
Air compressor service in the Dallas, Fort Worth area
H&K Pump is a family business that repairs and services air compressors and parts. Our company is also a proud distributor for FS-Curtis, Champion, and other famous brands. Although we are headquartered in Dallas, Texas, we travel throughout the USA.
We offer our products and services to commercial businesses, automotive facilities, and thousands of small business owners who have air compressor needs. Aside from these, we serve the manufacturing sector, as well as the oil and gas industry.
Heavy duty air compressors have been around since the late 1800's and helped spur the growth of America during the Industrial Era. Not much has really changed with the overall design and implementation of the reciprocating air compressor until the dawn of the rotary screw air compressors and the invention of the high temperature refrigerated air dryers. Today, air compressors can virtually run all day and night for years with higher CFM's than ever imagined.
DALLAS ISD BADGE # 8336248
It is our mission to become the most trusted and respected air compressor company throughout the Dallas-Fort Worth area by providing excellent service and unparalleled knowledge within this industry.
In 1972, Gene Keaton started H&K Pump in Dallas, Texas. After serving with distinction in the World War II, Gene decided he wanted to pursue a career above the stratosphere and help the USA in the space race against the Russians. For the next 30 years of his life, Gene worked as a tool design engineer in the aerospace industry at NASA, General Dynamics, and McDonnell Douglas.
There wasn't a tool that Gene couldn't design or a project too difficult for this NASA engineer. He worked on the Mercury project and the Apollo projects in the early 1960s up until 1972. In 1973, Gene planted his roots in the Dallas-Fort Worth area and opened his own air compressor company together with his wife, Charlotte, and their son, Richard.
Curtis air compressors was founded in 1854 in St. Louis, Mo. Over the decades, the company and its products have evolved through innovation and new technologies. Today, just as in 1854, FS-Curtis customers can depend on our products for reliable, long-term service. Equally as important, they can depend on getting the best service from H&K PUMP.
Build to work. Built to last. That's the essence of the FS-Curtis reciprocating and rotary screw air compressors. Curtis compressors combine efficient operation with outstanding durability in the most demanding environments. The easy-access design lowers maintenance costs while the top-quality components deliver maximum uptime.
ROTARY SCREW AIR COMPRESSORS
SALES AND SERVICE IN DALLAS, TEXAS
Curtis (rotary screw air compressor) is the number one brand in the industry when it comes to reliability and functionality. FS-Curtis compressors are engineered to be the most efficient compressor, saving you thousands of dollars every year on energy bills. Bar none, they are some of the most quiet compressors ever built.
The NX series rotary screw air compressors are housed in a space-saving design and built for continuous, quiet operation delivering a steady airflow with stable air pressure. The result is outstanding air quality with minimal oil carryover, giving you the performance you need backed by the durability you want.
- The NXB04 (5HP tank mounted) is only: $5,312
- The NXB06 (7.5HP tank mounted) is only: $6,227
- The NXB08 (10HP tank mounted) is only: $7,326
- The NXB11 (15HP tank mounted) is only: $9,115
ROTARY SCREW AIR COMPRESSOR SALES AND SERVICE IN DALLAS, TEXAS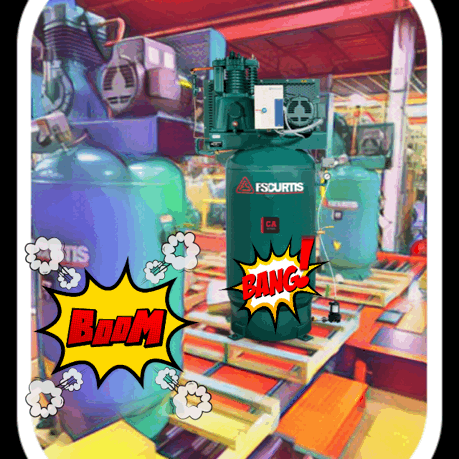 /